Become A Sponsor
The Hope Is Coming 5K is not only a race for running enthusiasts, but also one for cancer patients, survivors, their families, supporters, and their caregivers. They not only attend the event, many participate and run the race.
It is truly an event for all.
The 1st race took place in August 2009 with the help and support of local businesses and individuals that all felt the same thing – hope! The race has steadily grown each year and with the continued support of local business and individuals will continue to bring hope and inspiration to those who directly benefit from this special event.
And YES, we can not make it all happen without your generous support.


Hope Is Coming 5K features your company logo, a description of your business and a link to your company website on our website, and your logo on race shirt. * T-Shirt PRINT DEADLINE. Company logos must be submitted no later then close of business – 5:00pm – July 17th, 2015 for inclusion on race t-shirts. Table space is also available at the event to all sponsors.
Runners Registration Form / Flyers can also be provided for distribution at your business and locations.
Create a team for your employees !!!!
The winner of the team competition gets lunch for up to 10 people (have to be part of the team!) Create your team on line at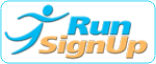 … or contact me for help.
NOTE: All Teams can only be created on-line and must be completed by 11:00pm August 7th, 2015.
A team is at least 2 runners/walkers and while you can have as many as you want on the team, the winner is based on the fastest combined average time of the top 10.
Sign up soon to reserve your spot!!
Thank you for your kindness. We can not make it all happen without your generous support.
The easiest way to contact Hope Is Coming 5K and to ensure a timely response is to utilize our convenient on line contact form below. Hope Is Coming 5K race director's, organizers and volunteers monitor these communications through their hectic daily routines and respond appropriately usually within a 24 hour period.
If a more timely response is required, please contact the Race Director Tracey Sullivan at (203) 927-0672 and leave a brief message and contact information.

Special Thanks To:
West Haven High School
West Haven Police Department